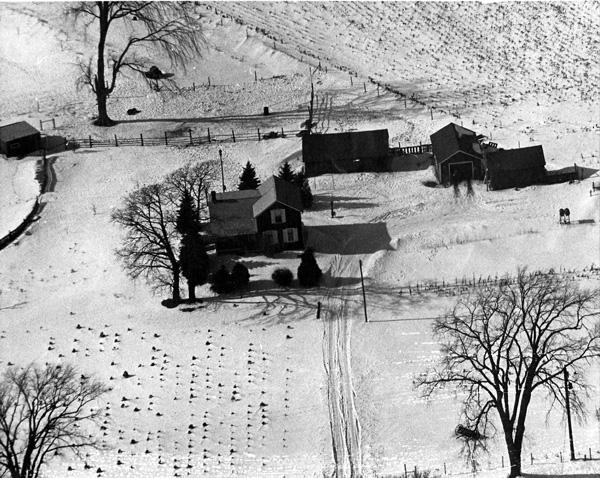 Ancestry Acres:
ANCESTRY ACRES VISION
This property is located at 12787 Velp Avenue in the Village of Suamico. It has been leased to the Howard-Suamico Historical Society for a term of 99 years by the Village of Suamico.
The Ancestry Acres Project will be divided into three main phases.
Phase 1: Barn Restoration (complete)
Phase 2: House Restoration – The interior is complete and work is being done on the exterior. The front porch was rebuilt and landscaping is being worked on.
Phase 3: Outer Buildings and Grounds
The pre-1870 barn is restored, we will make it accessible to the surrounding communities as a museum and as a location for events (i.e., barn dances and ice-cream socials). It is a primary goal of the Society to involve the area schools as much as possible, including: art displays, guided tours utilizing docents to explain how early settlers lived in the area, etc.
The house, built before 1870 by Robert and Elizabeth Vickery, will also be open to the public, with docents explaining life in the late 1870's in the area.
The granary is a very unique and interesting building; while very old and in need of some renovation, it is basically in good repair and will house several of the items used on a typical farm.
The house was built by prominent Suamico settlers Robert Vickery and his wife, Elizabeth. Robert and Elizabeth emigrated from England in 1856 and settled in Suamico sometime after 1860.The Vickery's raised their family on this homestead, which is a great example of early farm life in the area.
The Robert Vickery family, as well as Elizabeth's family members were featured in the book, "Double Wedding Ring" by Patricia Wendorf, a well-known international author and a relative of the Vickerys. Elizabeth died in 1910 and Robert died in 1914. The property was sold to Robert Vickery Jr. in 1910.