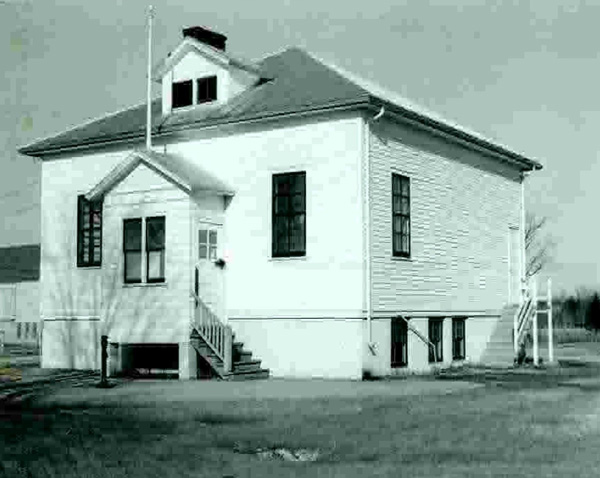 Tremble School:
SAVING A PIECE OF HISTORY
This property is now located at 12787 Velp Avenue in the Village of Suamico. A project of the Howard-Suamico Historical Society.
Overview
The Howard Suamico Historical Society is seeking funds to acquire Tremble School, the last one room school owned by the Howard Suamico School District and move that building to our property at Ancestry Acres 12787 Velp Avenue in Suamico. The school has not been used for educating students since around 1964 and needs restoration to help preserve this structure. As a small one room school, it is a great example of the past methods of educating our youth.
Tremble School was built in 1916 at a cost of $3,200 and used continuously for educating students until around 1964. The first teacher, Genevieve Farley was paid $47.52 per month for the school year 1917-18 and electricity was added to the building in 1931.
We have received preliminary approval from the school district and the Village of Suamico to go forward with this project and once completed, the school would be a great addition to our ongoing historical site in Suamico. In keeping with the Historical Society's mission of preserving our heritage, this building would be open to the public once it is moved and renovations are completed.
I have looked at the minute book for the Suamico School District #4 to gather information about the Tremble School. The Tremble School was in this district until it became the Howard-Suamico School District in 1961. The Tremble School was replaced in the 1950's by the Suamico Elementary School.
Here is some history:
1915
At a special meeting in July, 1915, A motion was carried to build a new one room school house. The Clerk was instructed to write to the state superintendent to see if school could be held in the old school for one more year. That was denied.
1916
At the annual meeting on July 3, 1916, a resolution to borrow $3,200 to build a school was passed.
Later, a motion was passed to have the state inspector and building committee look over four different school sites.
A motion was made to have the school open in Sept. of 1916. Plans, materials and prices had to be looked up and reported on at the next meeting.
On July 16, 1916, Harry W. Carr was paid $50 for the building plans. R.E.Krause was paid different amounts….it appears he was the builder.
On August 7, 1916, it was recommended that they don't build on the same site. They decided to build at the corner of land belonging to Henry Fletcher. They paid him $200 for the acre of land.
The school had a furnace. Two toilets in the basement…one for girls and another for boys.
1917
At the 1917 annual meeting, it was decided that the school would start on the first Tuesday in September 1917. (I noted that school started at different times each year) They also discussed repairing the school grounds and putting up a fence.
1931
In February 1931 the Wisconsin Public Service was paid for lights….first time.
1932
In November 1932, they had a fire on the roof which had to be repaired and a new roof was put on in August of 1934 at a cost of $135