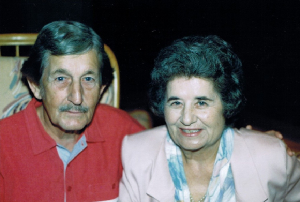 The idea of this organization was the vision of Lester and Jeanne Rentmeester, lifelong residents of the Village of Howard and authors of several books about the community.
Michelle Olman and Mary Kay Lynch contacted the State Historical Society and both Village Boards about this idea, and a foundational meeting was held on April 21, 2005, at which 16 people attended.
Those attending included: Michelle Olman, Mary Kay Lynch, Dan Weyenberg, Geri Corbielle, Ellery Gulbrand, Barb Rodaer, Ron Rodaer, Loren Olejniczak, Lenore Olejniczak, Jean Frey, Dolores Lass, Melissa Rusk, Rosella Sconzert, Jerry Steffen, Carlene Felmer, and Nancy O'Kelley.
By-laws were adopted on July 7, 2005, and officers were elected on August 1, 2005. The first officers were Dan Weyenberg-President, Melissa Rusk-Vice-President, Joy Schabow-Secretary, and Nancy O'Kelley-Treasurer.
We became officially incorporated with the State of Wisconsin on November 21, 2005. The organization was federally approved for non-profit status 501C(3) on February 28, 2007.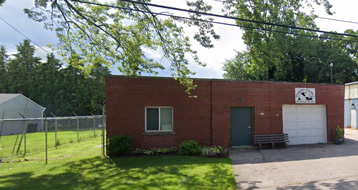 The Howard Water Department building located at 605 Maywood Avenue in Howard became the new home for the Howard-Suamico Historical Society. The Howard Village Board approved a 10-year lease agreement with HSHS so that the Historical Society could have office space, hold small meetings, store, restore, and display historical artifacts.
The Office/Museum Dedication was held on Saturday, July 25, 2009.